Romania Enduro Tours
Romania Enduro tours located in the heart of Transylvania! Enduro Bikes, Accommodation, Professional Tour Guide, Airport Transfers and Meals included. Take an Enduro Adventure in Romania!
Enduro Tours Romania & Transylvania
Romania is enduro tour heaven! The terrain is so vast including woods, open meadows, gnarly single track, hills and steep mountains and completely unspoiled wilderness. There are no restrictions for riding enduro, endless trails, no gates, and you will barely see anyone for hours...We are lucky to call Transylvania our homeland and this amazing place offers a great balance between thrilling enduro riding and getting a taste of the real Romania Adventure Tours.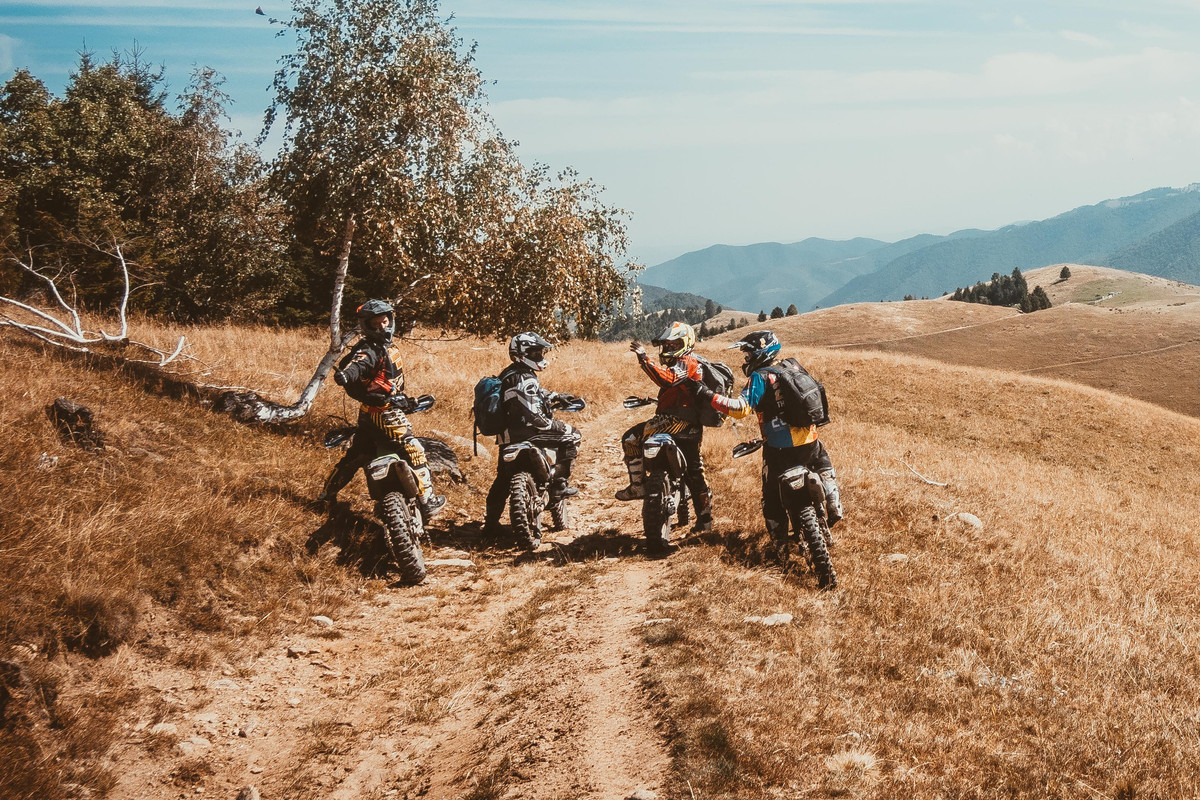 Many people say Romania is an adventure riders' El Dorado in Europe and riding here is the real adventure. We will ride miles and miles of off-road tracks and visit UNESCO fortified churches, meet the locals and eat home-cooked food with seasonal ingredients. After a long day riding off the beaten path we will stop and sleep in traditional villages and witness a rural way of life that has not changed for centuries.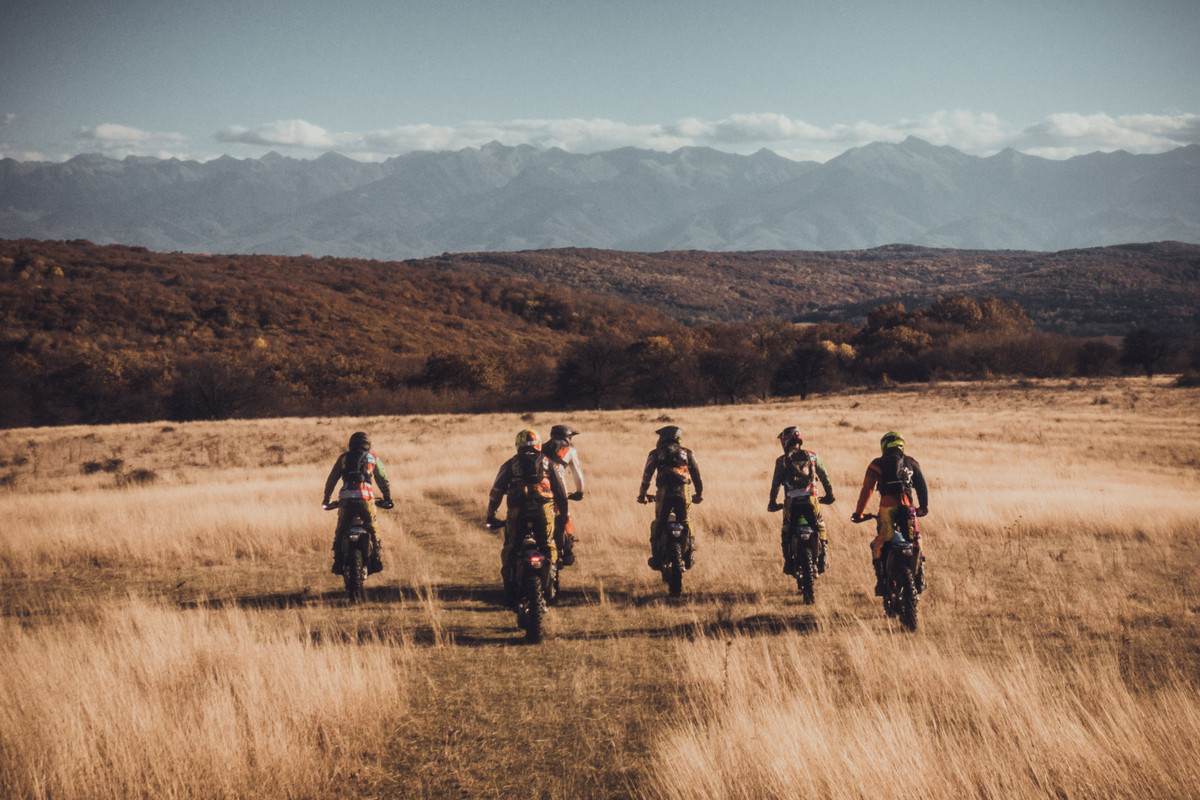 Romania - Land of Enduro
Enduro riding in started in early '90s but it was only after 2004 when the first edition of Redbull Romaniacs kicked off, when Romania and Sibiu became the number one destination for riding enduros. Red Bull Romaniacs is the toughest hard enduro race on the planet and takes place every year and attracts riders from more than 50 countries. It is a five days event, the first being the inner-city prologue followed by 4 off-road race days on trails in the region of Sibiu. The event is broadcast in over 215 countries and thousands of people come to see this race each year...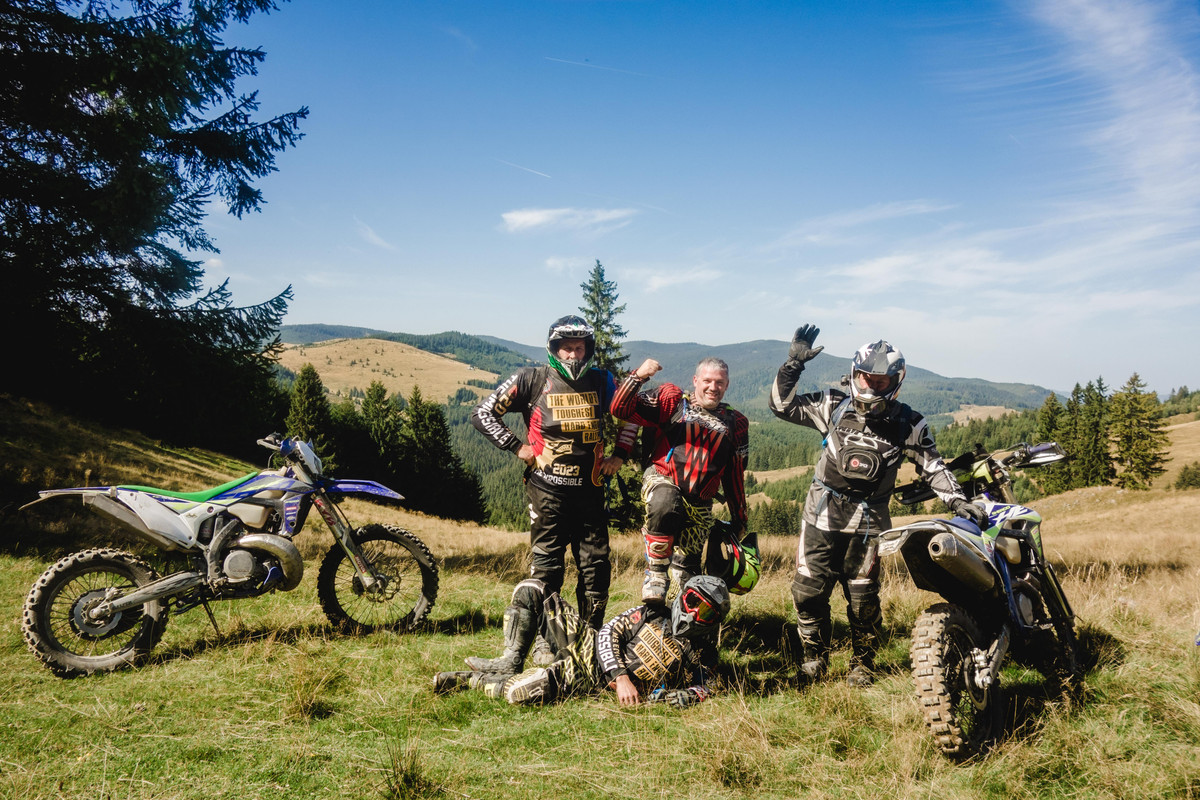 Transylvana Trails
About your Host: after traveling and working around Europe, N Africa, and Asia, I returned to Transylvania, the area where I was born and I discovered an unexplored potential for adventure motorcycle tours. Riding motorbikes has always been my biggest passion so I started exploring Transylvania on two wheels, discovering lost villages and trails that have been used by shepherds hundreds of years ago. I am interested in promoting and preserving my countries heritage and all my itineraries are linked with rural Romania, culture, traditions and people...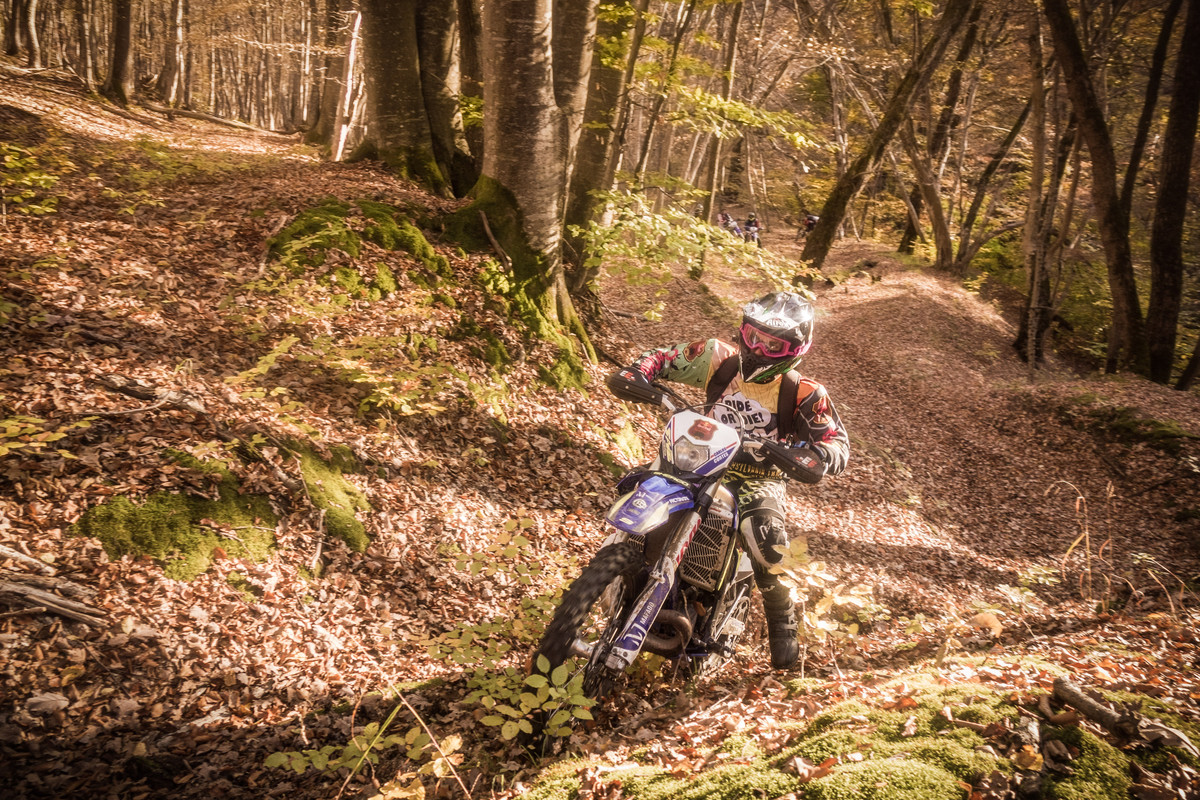 My second biggest passion after riding bikes is photography and videography. I always carry a camera in my backpack when riding trails and during trips and I am happy to share my photography knowledge with everyone (used to work as a professional photographer). Each of my guests receives a set of pictures at the end of the trip.
Check out our short video to see more about our trips!

Tour Locations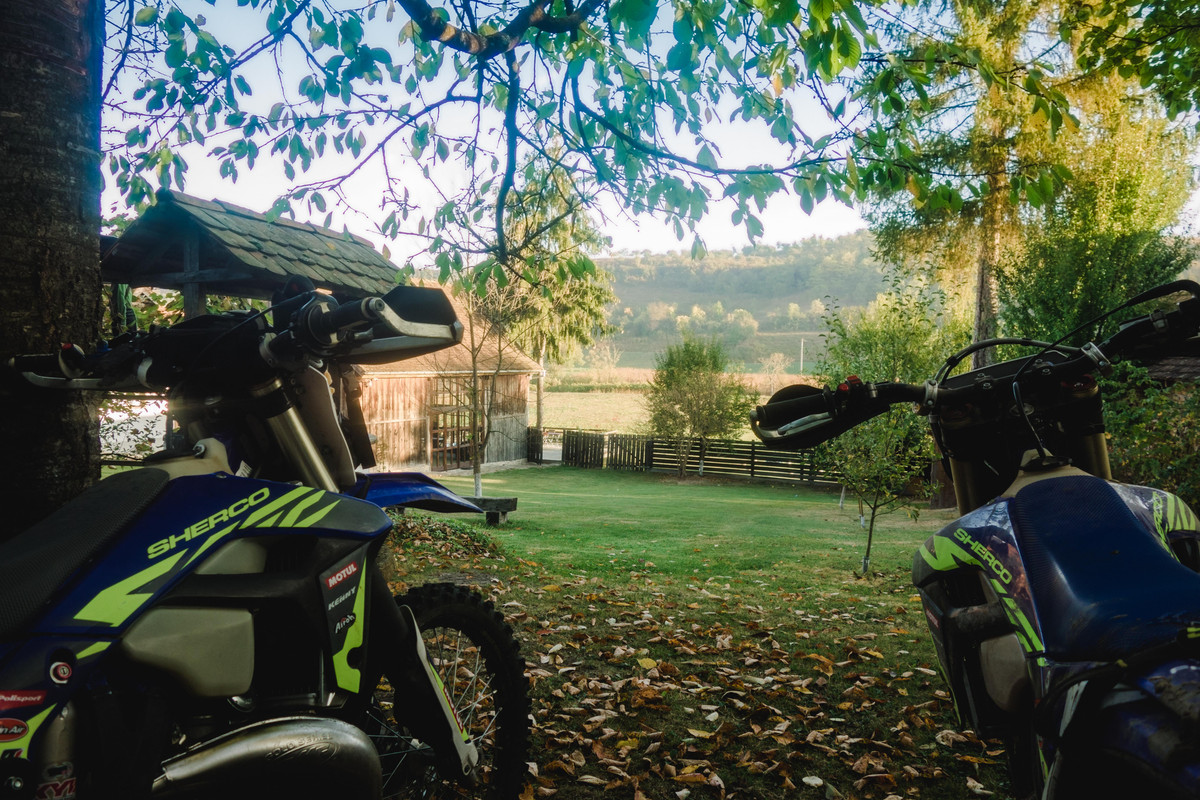 Each tour starts at our base and in most of our trips we do an overnight stay in a different location that varies from a medieval citadel to a remote hut in the mountains. On our best seller "Dracula Trails Trip" we will stop and spend one evening in the medieval citadel of Sighisoara, the birth place of Vlad the Impaler or Dracula. Sighisoara is UNESCO Site and the only inhabited medieval fortress in Europe.
On our "Carpathian Mountains Trip" after a long day riding we will sleep in a cabin with mountain views.
Sibiu is our home town and the 2007 European Capital of Culture, you get the chance to discover also this amazing medieval city, walk around the Biq Square, taste the local dishes and beer.
Heritage & History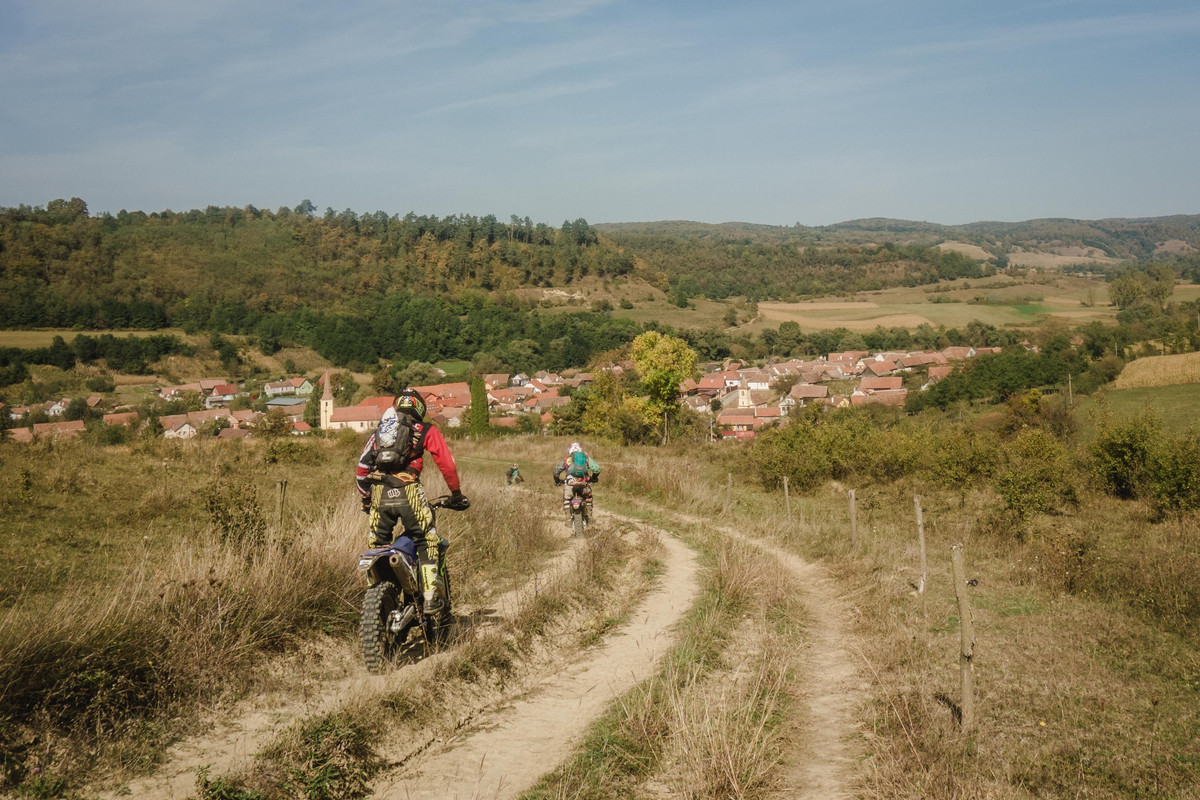 2,400 years ago people from Romania territories were called Dacians, before the Roman conquest. With the Roman Emipre withdrew around 206AD, the territories have been invated by nomad tribes ( Goth, Huns, Bulgar ) until middle Age when 3 principalities have been created: Transylvania, Moldavia and Wallachia.
Transylvania was an autonomous region of the Hungarian Kingdom for a period of time until early 1700's when it becamed part of the Austrian Hapsburg Empire.
1918 is the year when Transylvania has finnally becamed part of the Romania.
Geographically Romania is positioned at the crossroads between the Balkans, East Europe and Central Europe, and this where the unique culture comes from. A land of legends and myths, awaits to be discovered.
More information on Romania's history.
Transylvania Trails - Enduro Tour Location
Translyvania Trails Base Address
Eduard Albert Bieltz 63A, Sibiu 550031, Romania.
Adventure Riding Season
April - November
Weather updates
https://www.accuweather.com/en/ro/romania-weather

Amazing Places & Enduro Events to visit
Romania has some of the best riding in the world, here are some locations we visit on our enduro tours